Our Premier program is available for infants beginning at 4 weeks through 18 months. In our program your infant will receive the best, nurturing and learning experience possible! We have highly experienced teachers who understand the importance of infant care and that this is where learning truly begins.
We understand and value the high need for parents to feel comfortable with leaving their infants with people other than family and we are extending our hands to you, in hopes of becoming a part of your extended family.
During the initial 30 days your infant will receive an Ages and Stages Screening Assessment based on information you've shared and what they are displaying in a social environment with other infants of various ages. You will receive a copy of your child's assessment and have opportunity to establish a meet time with teachers to go over the assessment and plan out the learning experience for your child based on our curriculum calendar. Quarterly checkpoints are complete through daily observations each quarter. We assess educational development and learning goals. The quarterly checkpoints are placed in our Agape Academy journey binders.
Infants will explore a number of learning opportunities: music and movement, art (visual and hands on depending on development), literacy and reading, outdoor and indoor motor movement, and lots of love.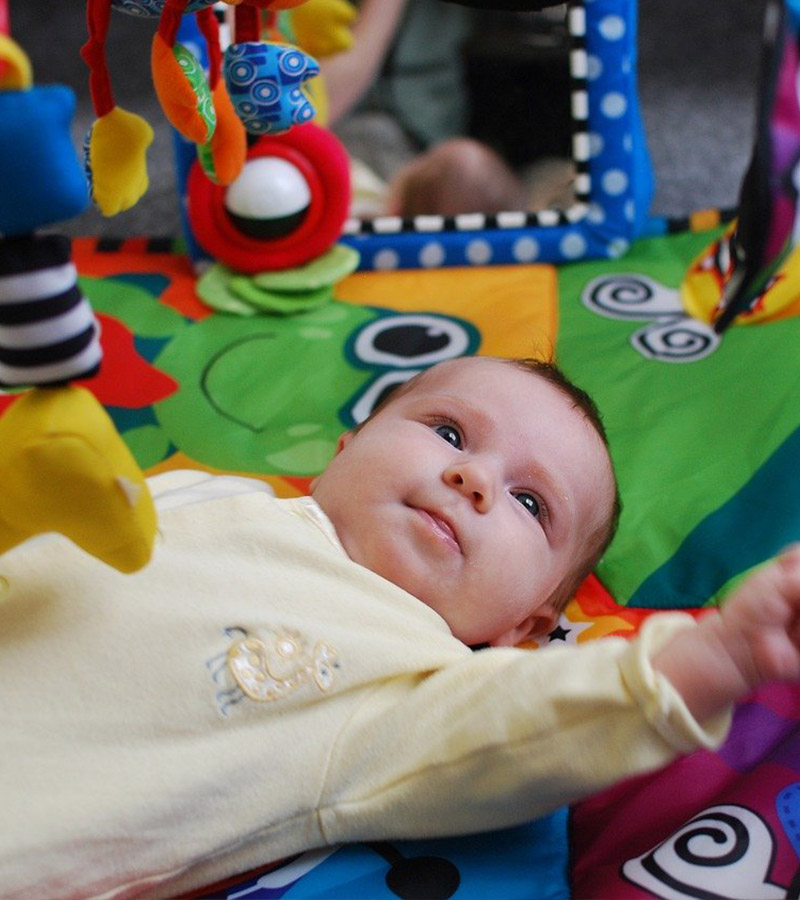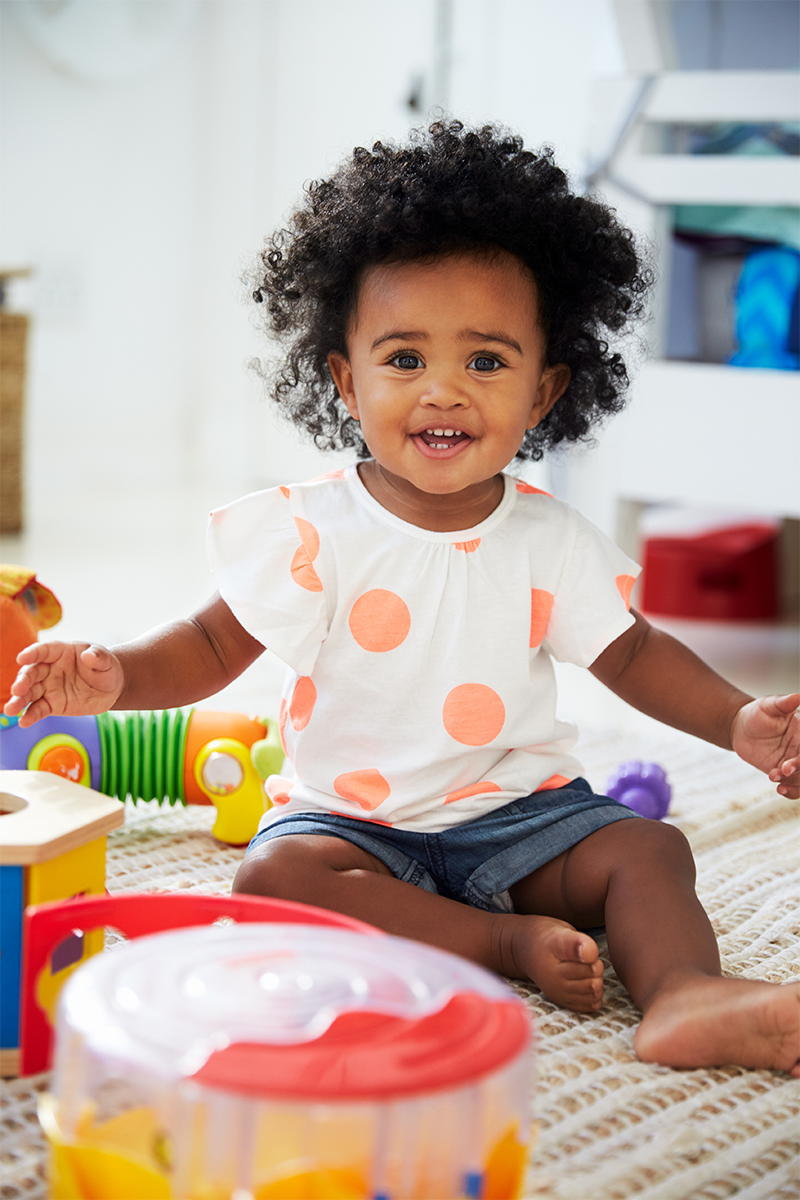 5am – 6am: Rest
6am – 8:15am: Manipulatives/Puzzles & Blocks
8:15am – 8:30am: Diaper Changes
8:30am – 9am: Breakfast
9am – 9:15am: Music & Movement
9:15am – 9:30am: Small Group
9:30am – 10am: Outdoor Play
10am – 10:15am: Diaper Changes
10:15am – 10:30am: Large/Small Gross Motor Play
10:30am – 10:45am: Math/Science
10:45am – 11:15am: Structured Art
11:15am – 11:30am: Hand Washing
11:30am – 12pm: Lunch Time
12pm – 12:15pm: Hand Washing
12:15pm – 2:15pm: Nap Time
2:15pm – 2:30pm: Diaper Change
2:30pm – 2:45pm: Snack Time
2:45pm – 3pm: Music & Movement
3pm – 3:15pm: Large Group
3:15pm – 3:45pm: Outdoor Play
3:45pm – 4pm: Diaper Changes
4pm – 4:15pm: Large/Small Gross Motor Play
4:15pm – 4:30pm: Math/Science
4:30pm – 5pm: Structured Art
5pm – 6pm: Home Living/Dramatic Play
6pm – 6:15pm: Diaper Changes
6:15pm – 6:30pm: Snack
6:30pm – 7pm: Teacher's Choice
Infant to Toddler Transition
We often think of infant rooms with soft music and lighting, sleeping babies and babies on their tummies on mats reaching for toys. Toddler classrooms, in contrast, have the reputation of being bustling and busy with children trying out their newly acquired skills of walking, climbing and saying "no."
What makes Agape different is that we provide transitions for building confidence during the transition stages.  We work with our infants to get them to what is called the Waddler stage.  By developing the movement skills  to become a Waddler, (unsteady walker and getting into everything) the child develops confidence in their movement abilities.
Knowing what to expect during the infant to toddler classroom transition can help ease the transition. As with many transitions, the more communication you can have with your child's new teachers, the better. And acknowledge the milestone of "moving up" by taking photos of your child's first day in the new classroom and creating a new morning routine.
Transitions to Expect:
New independence and social skills
Physical changes (such as moving from a crib to a cot or mat)
Less reliance on bottles and more use of cups
Less use of pacifiers
Development of new movement skills
Why do you talk to our babies? Why do you teach sign language to them?
We talk to our infants so that we create communication between the teacher and the infant. This also increases the infant's capacity to understand language and increase vocabulary. We teach sign language to our infants to help assist with communication as well as giving them a second language that can be used as they grow
Are children assigned their own specific crib/cot?
Each child is assigned to one cot.  Crib sheets are changed and cots are sanitized daily.
Why must I label personal clothing items and bottles/pacifiers?
As parents often shop at similar stores, we may have identical items in the room.
Are diaper changing surfaces sanitized after each use?
Teachers follow all the diapering procedures sanctioned by Ohio Department of Job and Family Services. Teachers wash their hands and sanitize all surfaces before and after each change using approved sanitizing solution. All play and work surfaces are sanitized daily.