Our premier program is available for toddlers 18 months – 36 months. This is indeed a wonderful stage in your toddler's life as they begin to develop independence and greater socialization. We have energetic teachers who understand the importance of assisting toddlers through verbal skills, and potty training. They understand that being messy at times is a form of learning and a necessary component of a toddler's development of self.
We understand and value the high need for parents to feel comfortable with leaving their toddlers with people other than family and we are extending our hands to you, in hopes of becoming a part of your extended family.
During the initial 30 days your toddler will receive an Ages and Stages Screening Assessment based on information you've shared and what they are displaying in a social environment with other infants of various ages. You will receive a copy of your child's assessment and have opportunity to establish a meet time with teachers to go over the assessment and plan out the learning experience for your child based on our curriculum calendar.  Quarterly checkpoints are complete through daily observations each quarter. We assess educational development and learning goals. The quarterly checkpoints are placed in our Agape Academy journey binders.
Toddlers will explore a number of learning opportunities: music and movement, expressive art (visual and hands on depending on development), literacy and reading, potty training, outdoor and indoor motor movement, stretching and lots of love.
5am – 6am: Rest
6am – 8:15am: Manipulatives/Puzzles & Blocks
8:30am – 9am: Breakfast Time
9am – 9:15am: Music & Movement
9:15am – 9:30am: Small Group
9:30am – 10am: Outdoor Play
10am – 10:15am: Diaper Changes
10:15am – 10:30am: Large/Small Gross Motor Play
10:30am – 10:45am: Math/Science
10:45am – 11:15am: Structured Art
11:15am – 11:30am: Hand Washing
11:30am – 12pm: Lunch Time
12pm – 12:15pm: Hand Washing
12:15pm – 2:15pm: Nap Time
2:15pm – 2:30pm: Diaper Changes
2:30pm – 2:45pm: Snack Time
2:45pm – 3pm: Music & Movement
3pm – 3:15pm: Large Group
3:15pm – 3:45pm: Outdoor Play
3:45pm – 4pm: Diaper Changes
4pm – 4:15pm: Large/Small Gross Motor Play
4:15pm – 4:30pm: Math & Science
4:30pm – 5pm: Structured Art
5pm – 6pm: Home Living/Dramatic Play
6pm – 6:15pm: Diaper Changes
6:15pm – 6:30pm: Snack
6:30pm – 7pm: Teacher's Choice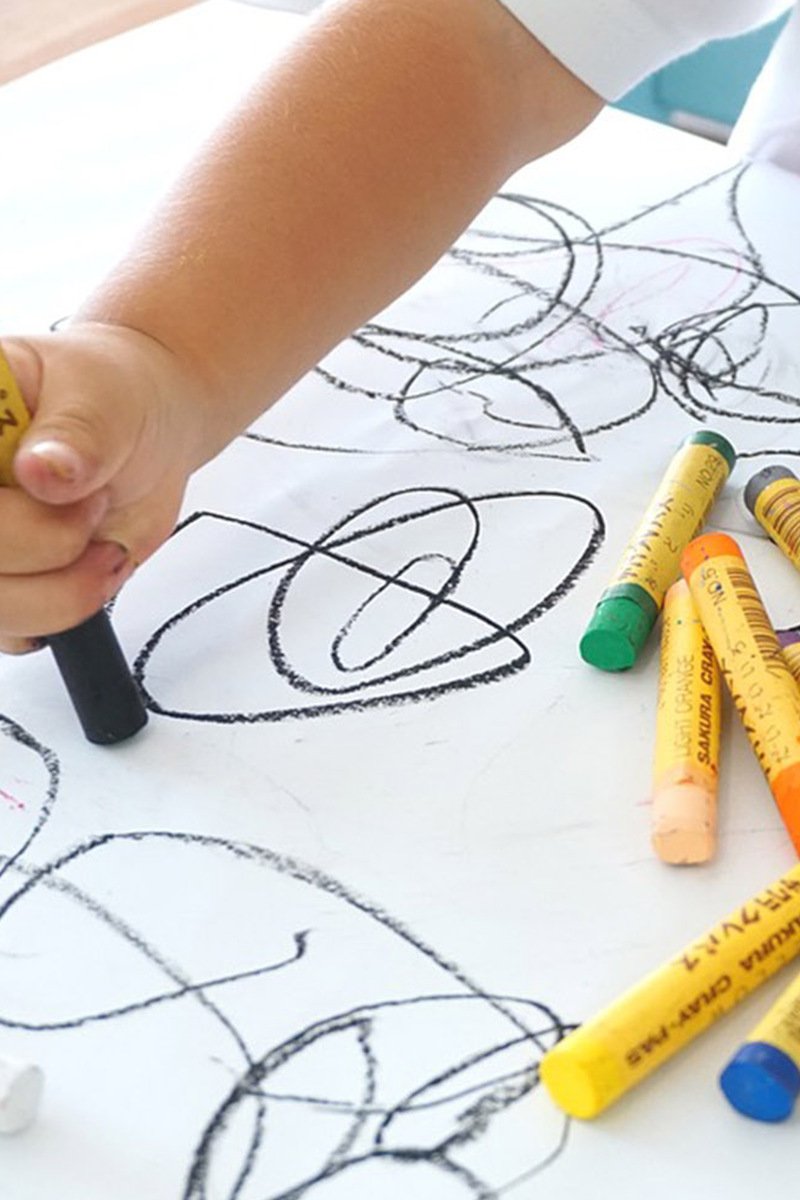 Toddler to Preschool Transition
Your child may also have some questions or concerns about starting Preschool, either before or after they start. To help them get ready in their move, we take several steps and would love for you to join in this endeavor!
To help your child with the transition from toddler to poddler (complete potty training) we encourage potty training skills and work to give your child a regular routine.  With a child having a more structured schedule, a "preschool schedule" is more easily adaptable.
As with many transitions, the more communication you can have with your child's new teachers, the better. We acknowledge the milestone of "moving up" by taking photos of your child's first day in the new classroom and creating a new morning routine.
What To Know:
It is normal for a child to "act out" his/her worry by clinging, becoming withdrawn or being more aggressive as they learn to express feelings and worries
Your child may move backward in certain areas as they adjust to the big move
As a parent, it is natural to be frustrated by the regressed behavior, but letting him/her play this out often leads to children returning to their "big kid" selves sooner
How can I reinforce the potty training process?
Communication with your child's teacher is always the first step. We often suggest to our parents to follow the same or have a similar routine in place at home. Don't become discouraged, accidents will happen even when they seem to have it. Provide additional clothing for accidents as they are going to happen. Last suggestion, send "potty friendly" clothing i.e. clothes that pull up or down without buttoning/snapping or dresses for our young girls. There are so many methods out there so remember to have fun with it. They are only toddlers once.